Valhalla Strength Townsville, Townsville
Deep Tissue/Sports Massage therapist
Date Listed: 03/10/2019

Massage room available. Only masseuse on site. Working with elite to novice powerlifters and strongmen/women.
Enlighten Massage, Stafford Heights
remedial massage therapist
Date Listed: 06/09/2019

Remedial Massage Therapist or students required for massage clinic in Brisbane North - Stafford Heights.
Hands in Harmony, Townsville
Remedial Massage Therapist
Date Listed: 12/07/2019

Position available for Remedial Massage Therapist - Independent Contractor or Part Time Permanent
The Balanced Nutritionist, Mansfield
Room for rent allied health Mansfield
Date Listed: 09/07/2019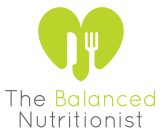 Are you a massage therapist that wants to establish his / her own practice instead of working for someone else? This is an opportunity for you, within an existing allied health space near Mt Gravatt, QLD. We are in a busy street with potential clientele on our doorstep.
Bodyworks Natural Therapies, West End
Rooms for rent
Date Listed: 29/04/2019

Do you wish to expanded your massage business in a Beautiful clinic on 133 Ingham road West Townsville.