Hands in Harmony, Townsville
Remedial Massage Therapist
Date Listed: 12/07/2019

Position available for Remedial Massage Therapist - Independent Contractor or Part Time Permanent
The Balanced Nutritionist, Mansfield
Room for rent allied health Mansfield
Date Listed: 09/07/2019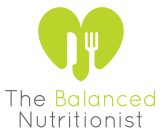 Are you a massage therapist that wants to establish his / her own practice instead of working for someone else? This is an opportunity for you, within an existing allied health space near Mt Gravatt, QLD. We are in a busy street with potential clientele on our doorstep.
Elite Health & Performance, Bowen Hills
Qualified Remedial Massage Therapist
Date Listed: 05/07/2019

Are you a qualified and dynamic Remedial Massage Therapist who wants to excel in sports therapy? Are you looking for a highly motivated team to learn and grow with, while doing what you love – helping people live pain free? Then this could be your dream role!
Townsville Massage & Beauty, Aitkenvale
Remedial Massage Therapist
Date Listed: 28/06/2019

Casual Or Permanent Full Time Massage Therapist - Above Award Pay - 20 hours minimum
The North Queensland BodyFix Centre, Kirwan
Remedial Massage Therapy
Date Listed: 14/06/2019

Casual / Permanent Part-Time Position Available 10 - 30 Hours $30 -$45 hourly rate (included penalty rates on Weekends and after 7pm) SUPER included