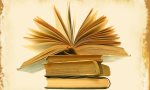 THE HISTORY OF MASSAGE
16
May
2014
Posted by -
Archaeological evidence of the different types of massage and the various techniques that encompass them has been found in many ancient civilisations including China, India, Japan, Korea, Egypt, Rome, Greece, and Mesopotamia.
Massage is perhaps one of the oldest forms of healing therapy practiced on the human body. Dating as far back as 2,700 B.C., ancient Eastern Chinese cultures practiced massage to heal a variety of ailments from labour pain to paralysis. Ancient Egyptian tombs have been discovered adorned with images of figures being massaged. In addition, according to traditional Indian medicine, therapeutic massage was performed using a variety of aromatherapy oils and spices for their healing properties.

Even famous Greek and Roman figures - such as the great Julius Caesar - underwent daily massages to treat nerve pain.
The word 'massage' comes from:
- French massage meaning "friction of kneading"
- Arabic massa meaning "to touch, feel or handle"
- Latin massa meaning "mass, dough",
- Greek verb μάσσω (massō) "to handle, touch, to work with the hands, to knead dough".
In Western culture, commonly practiced forms of massage include Swedish, Remedial and Sports massage. First introduced in the 19th century, Swedish masseuses were thought to have based many of their techniques on traditional therapies of China, Egypt, Greece and Rome. Massage techniques are often incorporated into other complementary therapies as well as Physiotherapy and Occupational Rehabilitation.
Many of our now popular modern massage techniques were created in response to a need to heal specific health conditions. For example, soldiers who fought in World War I were administered massage for nerve damage and to soothe shell shock in western hospitals during the 1930s.
Massage techniques have stemmed from an observation, curiosity and study of the human body. Today, an esteemed accredited course will equip massage students with a detailed knowledge and understanding of the body through which they can examine the causes of pain and how to deal with conditions which are associated with muscular dysfunction, imbalance and disease. This can include the treatment of common back and neck conditions and other forms of chronic disease.
Massage can effectively treat a wide age demographic from premature babies to seniors and in a variety of intensive care, health club, health clinic and hospital settings. Despite the focus of massage to treat muscular-skeletal conditions massage has an important role to play in many other conditions such as, various types of cancer, AIDS, osteoarthritis, lumbar back pain, nerve damage, fibromyalgia, paralysis, heart attack and stroke.
Learning massage opens up a world of vocational and specialist opportunities as many of our graduates attest to when they share their graduate stories. As old as human touch itself massage continues to grow and inspire us to help and work with others.