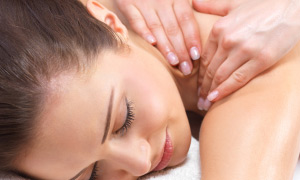 THE ART AND SKILL OF DRAPING
09
Sep
2010
Posted by -
It is the responsibility of the Massage Therapist to ensure the privacy and dignity of the client is maintained through professional draping techniques.
Draping is both an art and skill that requires practice. It forms the foundation upon which all treatments are performed.
As part of the draping process it is important to determine whether the client feels comfortable, safe and secure with the draping provided.
And let us not forget that a client has the right to choose what is appropriate for them at any given time. Therefore a client may choose to be fully draped or clothed throughout the massage treatment.
Also, the client's consent is required for work on any part of the body, regardless of whether the client is fully clothed, fully draped, or partly draped.
At the start of any session, the Massage Therapist shows the client the massage table, how it is draped, and how the draping procedure works. The therapist also needs to explain the requested starting position on the table.
Positioning is placing a client into the position that best enhances the benefits of the massage. The four basic massage positions are:
• supine (face up),
• prone (face down),
• side-lying, and
• seated.
The Massage Therapist must have a clear understanding of the draping procedures for each of these positions.
Draping has two purposes, firstly to maintain the client's privacy and sense of security and secondly to provide warmth.
The fundamental rule regarding draping during a massage treatment is only the area being massaged is undraped and that the drape (i.e. towel) becomes the boundary between the practitioner and the client.
Adhering to the above guideline provides a way of establishing touch as professional. Skilfully undraping an area to be massaged and purposefully re-draping the area is much more professional and less invasive than sliding the hands under the draping materials. Respect for the client's personal privacy and boundaries foster an environment in which the client's welfare is safeguarded.
Any draping methods adopted by a Massage Therapist should always keep the client covered in all positions, including the seated position.
Providing safe, respectful touch by using careful, modest draping and positioning is extremely important and is standard practice within the massage industry.