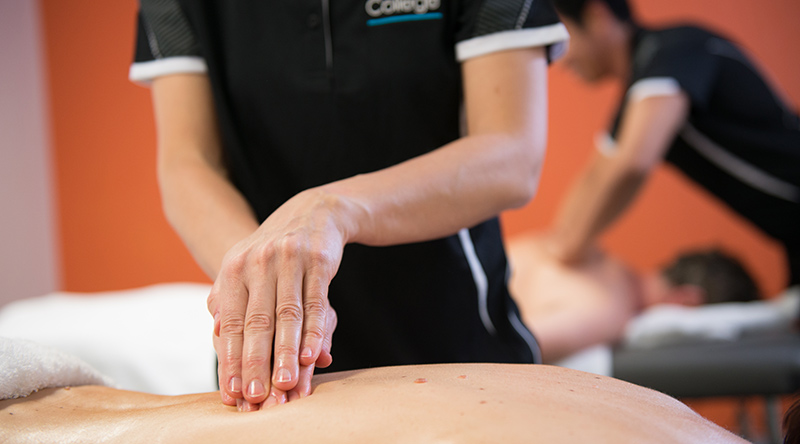 Massage and Lymphangitis
06
Aug
2019
Tagged as
Posted by Evolve College News
Massage and the lymphatic system go hand in hand – massage, especially types of massage such as lymphatic drainage, can support the lymphatic system's functions. But what about a common condition that affects the lymphatic system directly such as Lymphangitis? Is it safe and/or recommended to treat a client with this condition?
What is Lymphangitis?
The lymphatic system and lymph fluid within the body are all there to help a person fight infection. When an infection is detected by the body, lymph fluid travels and delivers lymphocytes – or white blood cells, to the site. These are what supports the body to fight off the infection.
Lymphangitis is a condition characterised by inflammation of the lymphatic channels that the lymph fluid travels through. In most cases, this condition occurs as a result of infection at a different location in the body to the inflamed lymphatic channel. Lymphangitis is caused by any injury that results in a virus, fungus or bacteria entering the body. Lymphangitis is most commonly the result of a bacterial infection.
What are the typical symptoms of Lymphangitis?
Usually, clients with Lymphangitis will notice red streaks that begin at the site of an injury and extend to areas where there are lymph glands present, such as in the groin or armpit – However, sometimes red streaks can occur on other areas of the body and still be indicating Lymphangitis. Other symptoms may include:
A wound that is not healing
Fever and chills
Headache
Low energy
Loss of appetite
Swelling in lymph node sites – such as the groin or armpit
If a client has any of these symptoms or notifies you of any symptoms with an unknown cause, then you must refer them to a GP before providing treatment. It is important to have an established diagnosis if your client is unwell so you can make an informed decision as to whether massage therapy is appropriate or not.
If my client is diagnosed with Lymphangitis, can I still treat them?
No. If your client has Lymphangitis, then treatment is contraindicated until the infection has completely cleared. If your client is receiving medical treatment for Lymphangitis then let them know that you are unable to treat them until the infection has cleared and this has been confirmed from their doctor. If your client is experiencing symptoms of lymphangitis and has not been diagnosed, or your client is displaying characteristic red streaks on their skin leading into their lymph nodes, then cease treatment and recommend that they visit their GP immediately.