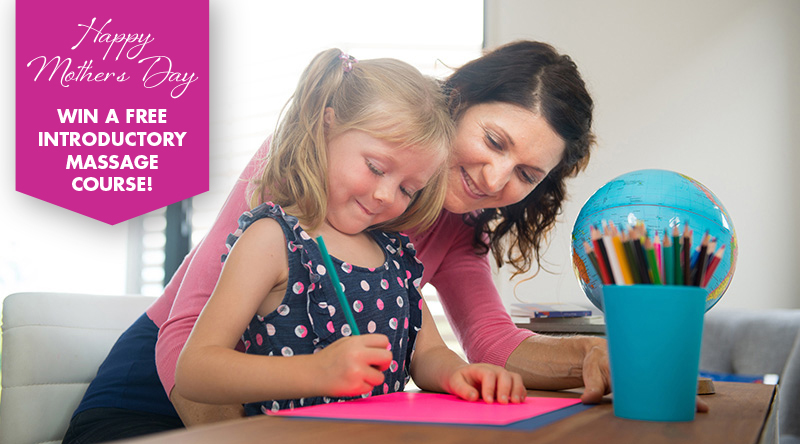 Mother's Day Giveaway!
07
May
2019
Tagged as
Posted by Evolve College News
Happy Mother's Day from all of us at Evolve College
Here at Evolve College, we want to take a moment to appreciate and celebrate all that mothers represent and bring to their families every day across the world.
Mothers are so much more than simply what they 'do'. Mothers carry with them a warmth, a nurturing and a caring presence. As well as many other qualities that deserve our thanks.
So, make sure to take the time to appreciate them this Mother's Day, and if you're a massage student - Give them a massage!
To honour Mother's Day, Evolve College is giving away 3 x free Introductory Massage Course vouchers. This course teaches foundational massage skills that can be used on friends/family and everyday use. Introductory massage courses can be attended at one of many locations around Australia.
HOW TO ENTER:
Step 1: Go to the
Evolve College Facebook page
and describe an awesome mum you know in just 5 words in the giveaway post comments... or share the giveaway post to your friends

All submissions will be counted as a single entry, winners will be announced on Tuesday 14th of May 2019.
Happy Mother's Day!